Safety Checks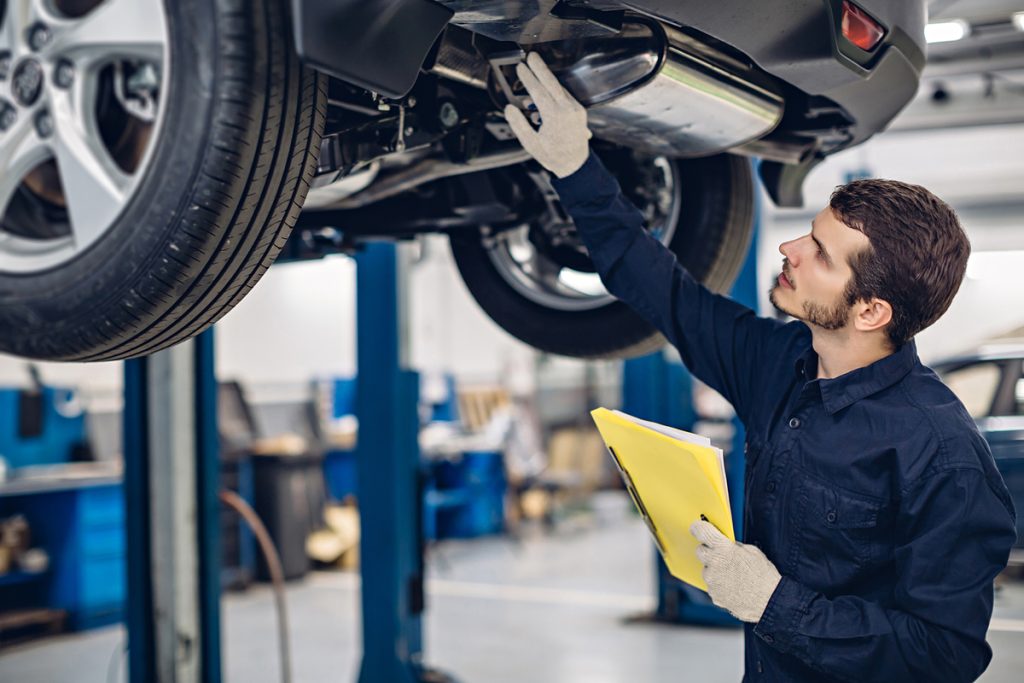 WHAT IS IT
A safety check is a government-certified inspection that ensures your vehicle meets road safety standards.
Requirements for a safety check may vary from province to province, but in Ontario a safety check will ensure the following items on your car are in good working order:
Accelerator linkage
Bodywork
Brakes
Frame components
Exhaust system
Fuel system
Horn
Hoses and belts
Lamps and reflectors
Mirrors
Neutral starting switch
Seats and seatbelts
Speedometer
Steering
Suspension
Tires
Wheel mounts and rims
Windshield & windows
Windshield wipers
WHEN DO YOU HAVE TO DO IT
A car safety inspection is required for vehicle registration in Canada or whenever ownership of the vehicle changes.
For new and used cars purchased through a dealership, the safety inspection will be done at the dealership. If you purchase a used car privately, then a certified mechanic, like the technicians at Master Mechanic, can do the safety check for you.
After your car passes inspection, you will be issued a safety standard certificate. This certificate must be registered with the Ministry of Transportation Ontario (MTO) within 36 days of the inspection, or you will need to have the car re-certified.
Commercial vehicles, like trucks or trailers, and those used as a taxi or for ride-share services like Lyft or Uber, must be inspected regularly. Depending on the type of vehicle, the inspection schedule can range from daily (trucks, buses) to semi-annually or annually.