Brakes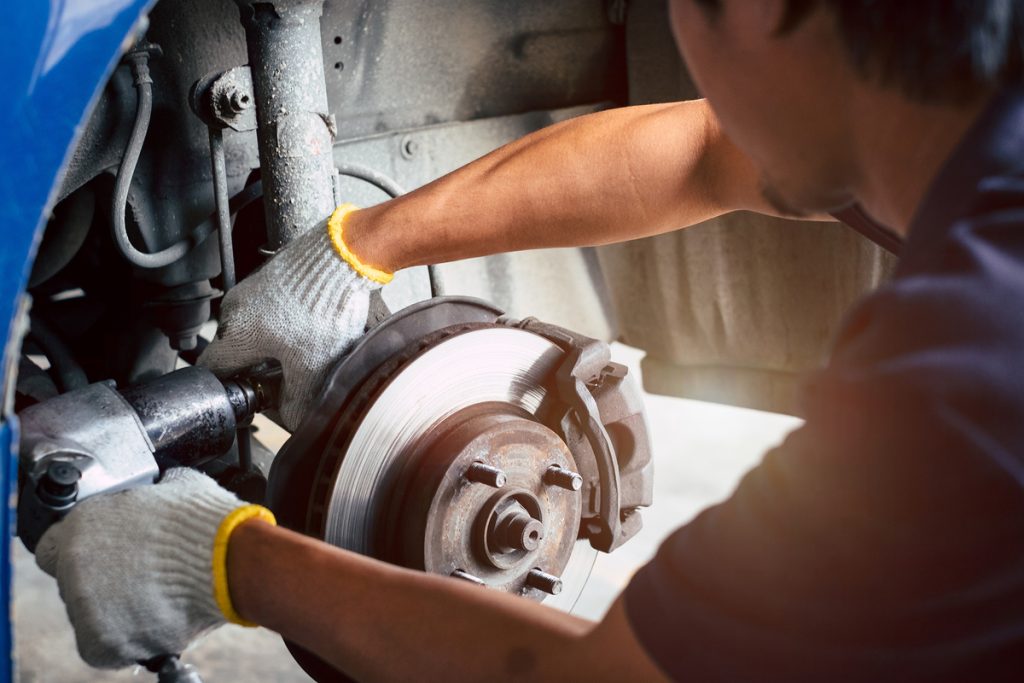 Brake Maintenance/Adjustment
WHAT IS IT
This is a regular and routine inspection of your car's entire braking system, front and rear, to check for any indication of wear that might compromise your car's ability to stop safely. We recommend your brakes be checked, cleaned, serviced and adjusted every twelve months or 20,000 kms.
WHY DO IT
Maintaining and adjusting your brakes on a regular basis is so important. Without a well-functioning brake system, you may be unable to stop your vehicle, putting the safety of you and your passengers at risk.
HOW IT'S SERVICED
During routine brake maintenance, your Master Mechanic technician will fully inspect all the components of your car's brakes to make sure they are working properly. This includes examining your brake pads, rotors, clips and calipers for wear or damage. You will receive a full inspection report indicating what, if any, repairs, or replacement parts are needed. At this time, your technician will also adjust your brakes. This is a simple procedure that will improve the stopping distance of your car.