High Park Advocates for Breast Cancer Awareness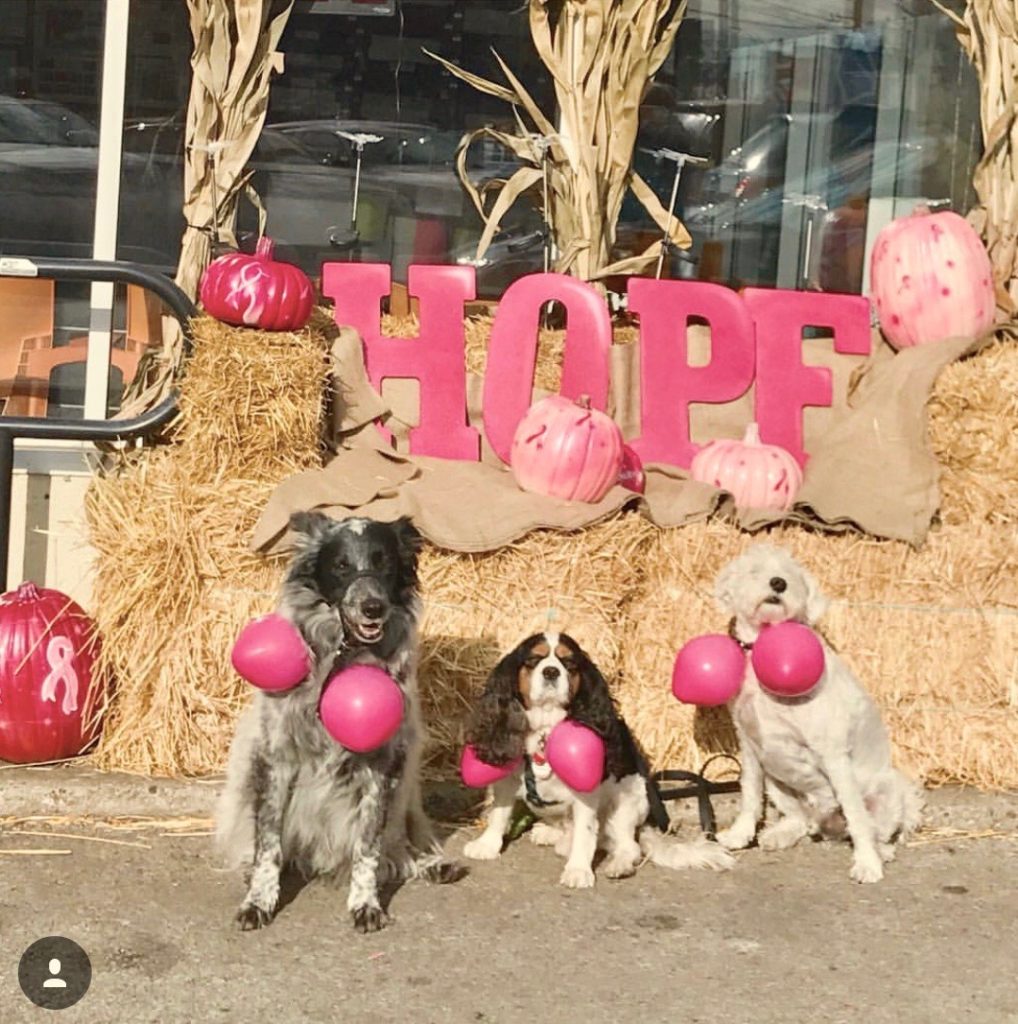 During October at Master Mechanic High Park, our team advocated for Breast Cancer Awareness in many ways. Breast Cancer Awareness month is about so much more than shining a spotlight on an important cause; it's about saving lives.
If you've driven past our shop at Dundas St. and Howard Park Ave., you may have seen our yearly display for Breast Cancer Awareness. Fall themed, it's complete with pink pumpkins, bundles of hay, and big letters that read "HOPE". Led by Co-Owner, Josie Candito, this is the fourth year we've put up the display.
It's our simple way of showing our support to the many people that silently fight this disease, and those that fight on behalf of others. We're so happy to see so many of our customers stopping to take a photo to help create awareness for this important cause.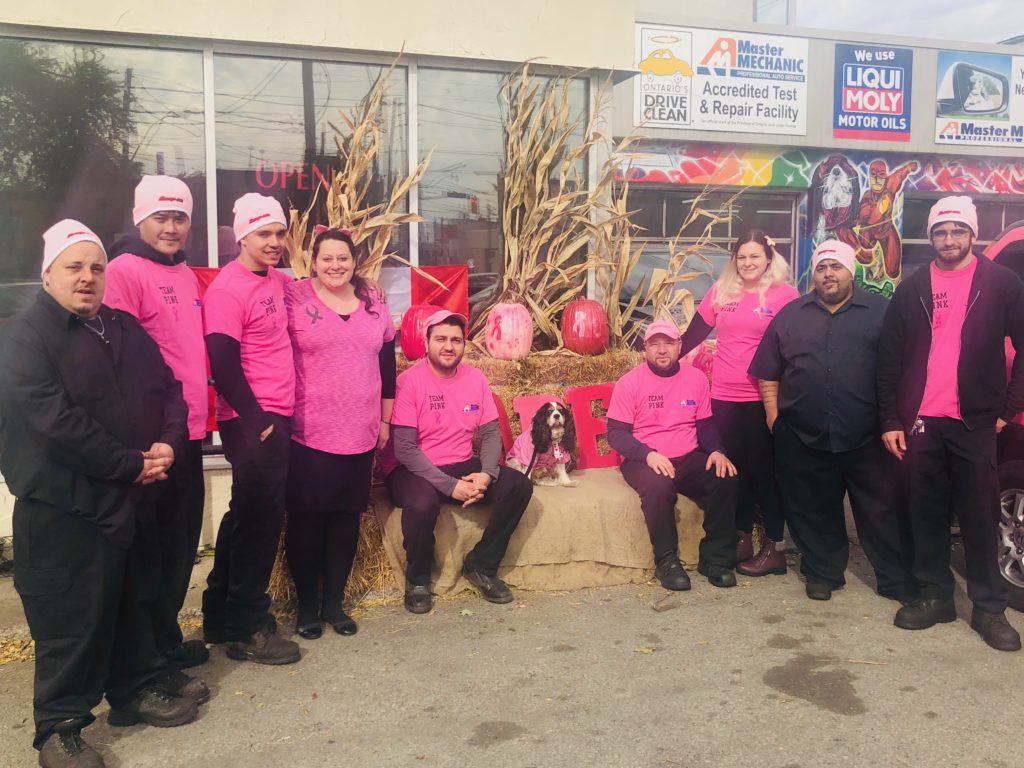 On oct 19th, the entire Master Mechanic team wore pink t-shirts in support of Wear It Pink. Why? Because although we've come a long way, breast cancer is still here. It's still impacting the lives of families and it's still taking the lives of the women we love too early. We all know someone that's fought this battle–or is fighting it right now–but fortunately, we're all in this together.
At Master Mechanic High Park, we went a step further and made this month all about awareness and accessibility for women. We reached out to The Period Purseto become an official drop off centre for their #TPPFallBlitz. The Period Purseprovides FREE menstrual products to those that need them, like the homeless, and works to reduce the stigma surrounding periods through public education.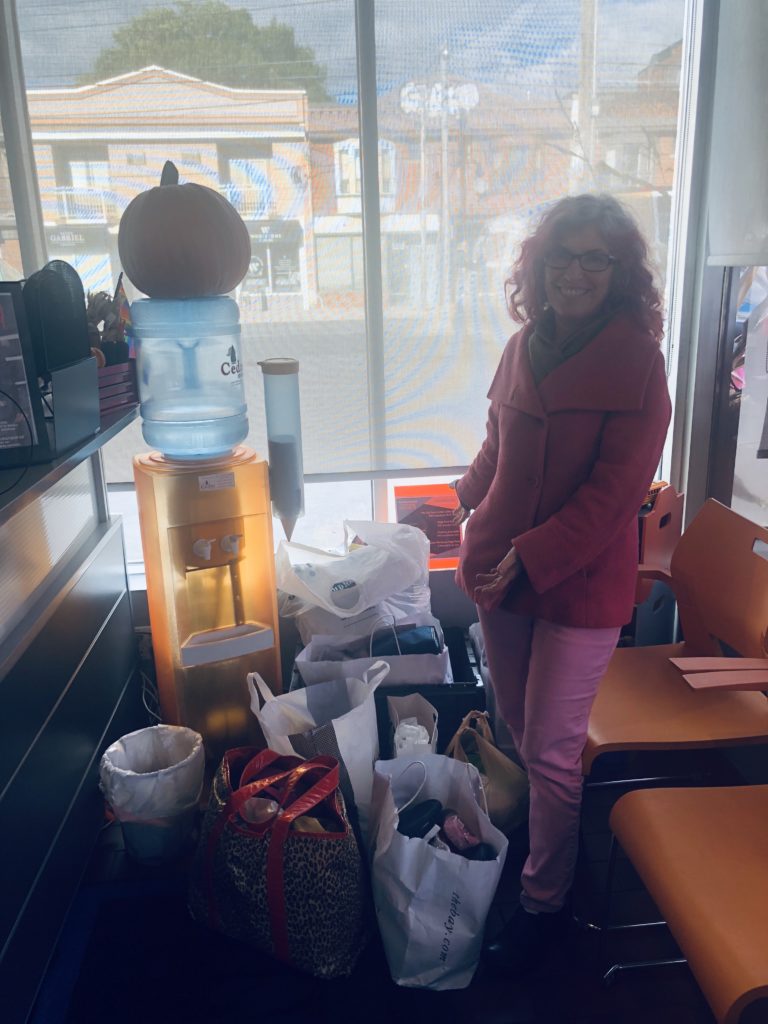 Thanks to the kindness and generosity of our community, we managed to fill 4 bins for pickup within the first few days!
We had men, women, children of all ages coming out to show their support in some form or fashion. We want to thank everyone for your continued support and for making us feel so at-home in the community.
Now, onto Movember!