Customers No Longer Pay For Drive Clean Tests *Cancelled April 1, 2019
Are you really getting a break on paying for Drive Clean tests?  Yes, it's true! In 2017, Ontario drivers of older vehicles will no longer have to pay $30 for "Drive Clean" emission tests at their local mechanic shop.  
What is Ontario's Drive Clean Progam?
The Drive Clean program was initially introduced in 1999 by the Mike Harris Progressive Conservative government. The program was designed to check vehicle emissions to ensure that they are within the limits in order to better protect our environment. The program is used in numerous provinces to reduce the carbon footprint of vehicles in those areas. So far, the program has kept 335,000 tonnes of pollution out of the air. What's the reason for eliminating the cost?  In a recent statement from the province, this change was intended to make "everyday life easier" for Ontario residents.  
Why Do You Need a Drive Clean Test?
The emission test will still be required on vehicles seven years and older, and emissions-related repairs will still need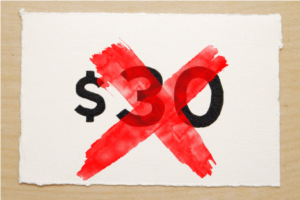 to be done if your car fails. You will be able to visit mechanic shops, like Master Mechanic, who have the equipment to perform a drive clean test without you having to pay the $30 fee. It is not confirmed at this time how these Drive Clean facilities, like Master Mechanic, will be paid for conducting these tests. However, what we can rely on is that the provincial government will continue to resolve how to ensure mechanic shops can be fairly compensated so that they continue to serve the public with their auto repair needs.
Signs You Need To Perform an Emission Test
Do you have concerns about your vehicle passing an emissions test? This mandatory test can be nerve-wracking for those who drive regularly and don't get regular maintenance done to their car. You shouldn't have to worry about a thing if you are performing regularly scheduled maintenance to your vehicle, which includes keeping up with the maintenance of your engine fluids and filters.  
Did you know that dirty oil can cause the emission levels to be higher than usual? The engine oil in most vehicles should be changed approximately every 8,000 km. You should also have your exhaust system inspected for any issues. Most importantly, if your 'Check Engine' light is on, get in contact with a technician as soon as possible. Ignoring these warning signs may lead to more extensive repairs and engine damage and will also cause your vehicle to fail any necessary drive clean tests.
Speak to a Mechanic for Emission Testing
We encourage you to get in contact with an emissions technician at your local Master Mechanic for a full vehicle inspection, even if your car is running fine. Many vehicles continue to run well and may not show any immediate operating issues even if it's gone below government standards. An expert mechanic will be able to assist you in taking preventative measures to avoid paying potentially higher repair costs.  
For more information on emission testing or to schedule maintenance to your vehicle, visit your local Master Mechanic.